CORPORATE ADVISORY SERVICES
At Legalari, we offer a comprehensive suite of Corporate Advisory Services tailored to meet the diverse needs of businesses in today's dynamic and competitive landscape. Our team of experienced legal experts and advisors are dedicated to helping your organization navigate the complexities of corporate governance, compliance, and strategic decision-making.
Our Services
Corporate Governance:
We provide guidance and support in developing and implementing effective corporate governance structures that align with best practices and regulatory requirements.

Our experts assist in establishing board committees, drafting governance policies, and conducting compliance audits to ensure transparency and accountability.
Mergers and Acquisitions:
Legalari's seasoned professionals offer strategic advice and legal expertise to guide you through the intricacies of mergers, acquisitions, and divestitures.

We conduct due diligence, negotiate deals, and facilitate seamless transitions to maximize value and minimize risks.
Regulatory Compliance:
Stay compliant with ever-evolving regulations by partnering with us. Our team helps you understand and adhere to industry-specific and government regulations.

We offer ongoing compliance monitoring, reporting, and training to safeguard your business from legal challenges.
Strategic Business Planning:
Legalari assists in developing and refining your organization's strategic goals and objectives.

We work closely with you to formulate business strategies that enhance profitability, sustainability, and growth.
Risk Management:
Identify, assess, and mitigate risks effectively with our risk management services.

We help you develop risk management frameworks, ensuring your business is prepared for potential challenges.
Why Choose Legalari?
Expertise: Our team comprises highly skilled legal professionals with extensive experience in corporate law and advisory services.

Customized Solutions: We understand that every business is unique. Our services are tailored to address your specific needs and goals.

Client-Centric Approach: Your success is our priority. We collaborate closely with you, ensuring transparent communication and personalized service.

Comprehensive Support: Legalari offers end-to-end support, from strategy development to implementation and ongoing compliance.

Ethical and Transparent Practices: We uphold the highest ethical standards, ensuring transparency and integrity in all our interactions.
When you partner with Legalari for Corporate Advisory Services, you're choosing a trusted advisor committed to your business's success. Contact us today to discuss how we can help you achieve your corporate goals.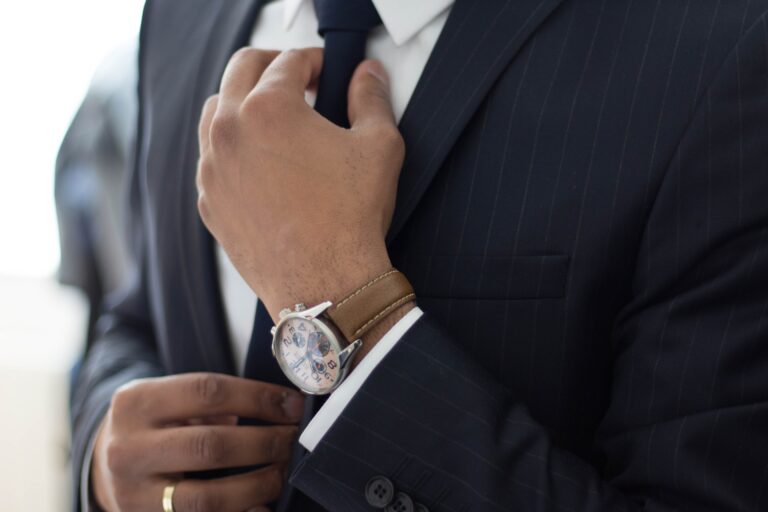 Our range of Corporate Advisory Services includes:
Financial Planning and Analysis: We provide comprehensive financial planning and analysis services to help you optimize your financial performance. From budgeting and forecasting to financial modeling and KPI analysis, we assist you in making informed decisions to drive growth and profitability.

Capital Structure and Financing: Our experts analyze your capital structure and financing requirements to develop customized strategies that align with your business objectives. We guide you through the process of selecting the most appropriate financing options, be it debt or equity, to fuel your expansion plans or optimize your working capital.

Mergers and Acquisitions (M&A): With extensive experience in M&A transactions, we offer end-to-end advisory services. From conducting due diligence to valuing target companies and negotiating deals, we ensure that your M&A initiatives are executed smoothly and maximize value creation.

Business Valuation: Our team of valuation experts possesses the skills and knowledge to determine the fair value of your business. Whether you need a valuation for strategic decision-making, regulatory compliance, or financial reporting purposes, we provide accurate and insightful valuation reports.

Risk Management and Internal Controls: We assist in identifying and managing risks through the implementation of robust internal control systems. Our experts evaluate your existing controls, design risk management frameworks, and provide recommendations to enhance corporate governance and compliance.

Restructuring and Turnaround: In challenging times, we support you in developing effective restructuring plans and turnaround strategies. Our team assesses your operations, cash flow, and profitability to provide guidance on streamlining operations, debt restructuring, and restoring financial health.

Regulatory Compliance: We ensure that your company remains compliant with ever-evolving regulations and standards. From financial reporting compliance to tax laws and corporate governance requirements, we help you navigate complex regulatory landscapes and minimize risks.

Strategic Business Planning: Our professionals collaborate closely with your management team to develop strategic business plans that drive growth and profitability. We conduct in-depth market research, analyze competition, and identify growth opportunities to assist you in formulating effective business strategies.

Succession Planning: We assist you in planning for leadership transitions and succession. Our experts help identify potential successors, assess their capabilities, and design appropriate transition strategies to ensure a seamless transfer of responsibilities.
                                                                                              Intellectual property rights
Corporate advisory services offer several benefits to businesses, helping them make informed decisions and navigate complex challenges. Here are some key advantages:
Expertise and Insight: Corporate advisory firms consist of experienced professionals who possess deep industry knowledge and expertise. They can provide valuable insights into market trends, competitive landscape, and regulatory changes, enabling businesses to stay ahead of the curve.

Strategic Planning: Advisors assist in developing comprehensive business strategies that align with the company's goals and objectives. This strategic planning helps organizations identify growth opportunities, optimize resources, and enhance overall operational efficiency.

Mergers and Acquisitions (M&A): Corporate advisory services play a crucial role in M&A activities by conducting due diligence, financial analysis, and negotiation support. Advisors help businesses evaluate potential targets, assess risks, and execute successful mergers or acquisitions.

Financial Management: Advisors assist in financial management, including budgeting, cash flow analysis, and capital structure optimization. They offer guidance on raising funds, managing debt, and making financially sound decisions.

Risk Management: Corporate advisors help identify and mitigate various business risks, ranging from operational challenges to regulatory compliance issues. Their guidance can lead to better risk assessment and more effective risk management strategies.

Business Restructuring: In times of financial distress or changing market conditions, advisors can guide businesses through restructuring efforts, helping them streamline operations, reduce costs, and adapt to new challenges.

Valuation and Pricing: Advisors provide support in valuing businesses or assets accurately. This is crucial for transactions, financial reporting, and strategic decision-making.

Access to Networks: Corporate advisory firms often have extensive networks of industry contacts, potential partners, investors, and other stakeholders. This network can be leveraged by businesses to explore new opportunities and forge valuable relationships.

Tailored Solutions: Advisors work closely with businesses to develop customized solutions that address specific needs and challenges. This personalized approach ensures that recommendations are relevant and effective.

Compliance and Governance: Advisors assist companies in maintaining good corporate governance practices and complying with relevant regulations. This helps mitigate legal and reputational risks.

International Expansion: For companies looking to expand globally, corporate advisors offer insights into international markets, regulatory requirements, cultural nuances, and other factors critical for successful expansion.

Crisis Management: In times of crisis, such as a financial downturn or reputational issues, corporate advisors provide guidance on crisis management strategies to help businesses navigate challenging situations and minimize negative impacts.
In summary, corporate advisory services provide businesses with strategic guidance, specialized expertise, and actionable insights to enhance their performance, make well-informed decisions, and navigate the complexities of the business landscape.