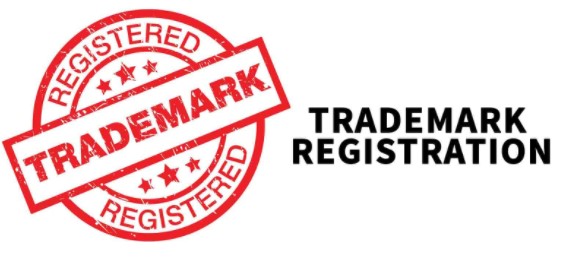 Unlock the secrets of Trademark Registration Online – a safeguard for your brand's identity and business growth. This guide walks you through the intricacies of the registration process, from understanding the types of trademarks to the benefits of securing your brand online. Discover how a registered trademark becomes your business's intangible asset, providing legal protection, global recognition, and exclusive rights. Learn the art of differentiation, building trust, and gaining legal advantages in a competitive market. Trust in the process, and let your brand speak volumes with a registered trademark.
What is Trademark Registration?
Defining Trademark Registration:
Trademark Registration Online involves unique signs distinguishing goods or services, from logos to expressions. This protection prevents unauthorized use and misrepresentation of products, solidifying your brand's identity.
Significance of Registered Trademarks:
Registered trademarks act as invaluable intangible assets, shielding the investments made in logos or brands. The protection they provide is overseen by the Controller General of Patents, Designs, and Trademarks under the Ministry of Industry and Commerce, Government of India.
Types of Trademarks You Can Register
Explore the diverse spectrum of trademarks you can register, from word marks and logos to symbols, geographical indicators, and even three-dimensional marks. Understanding these options empowers you to choose the most suitable protection for your brand.
Validity and Renewal of Registered Trademarks
Learn about the lifespan of a registered trademark – a decade of protection. Discover the importance of timely renewal to ensure continuous safeguarding of your brand. Non-compliance with renewal requirements can lead to the removal of your trademark.
Benefits of Trademark Registration Online
Building Trust and Business Opportunities:
A registered trademark builds trust, enhancing business opportunities by establishing a recognizable and protected brand.
Global Recognition:
Explore how a trademark registered in India can transcend borders, providing global protection for your brand.
Exclusive Rights:
Understand the power of exclusive rights granted to the owner of a registered trademark, enabling legal action against unauthorized use.
Acts as an Asset:
Discover the intrinsic value of a registered trademark as a valuable asset for your brand and business.
Differentiates Product and Builds Trust:
Learn how a registered trademark differentiates your product, builds trust, and creates a lasting impression on customers.
Use of ® Symbol:
Explore the significance of using the ® symbol once your trademark is registered, signifying exclusive ownership.
Protection Against Infringement:
Understand the legal protection provided against competitors or others attempting to use your registered trademark without approval.
Cost-Efficient 10-Year Protection:
Explore the cost-efficient process of online trademark registration, offering a unique image for your company with ten years of protection.
Documents Required for Trademark Registration
Discover the necessary documents for a smooth trademark registration process, including Aadhar card, driving license, passport, ration card, or voter ID.
How to Register Your Trademark Online
Practical steps guide you through the online trademark registration process, ensuring a hassle-free experience. If you're ready to safeguard your brand, explore the expertise of Chartered Accountants listed on CA in Delhi's homepage.
 Embark on the journey of securing your brand identity with Trademark Registration Online. Trust the process, protect your brand, and let your business speak volumes in a competitive marketplace.